About My Wedding Songs Team
The Ultimate Wedding Music Source
My Wedding Songs is owned and operated by husband and wife team Matt & Sharon Campbell. Matt is proud of his roots to Montana while DJ'ing hundreds of events including weddings, parties and school dances as a mobile DJ in the 90s. He is a charter member of the Las Vegas Wedding Chamber of Commerce and an AFWPI member. Matt's work has been referenced in Rock n Roll Bride, Ruffled, WeddingLoveley, Wedding Chicks, Offbeat Bride, Emmaline Bride and 100 Layer Cake.
Matt met Sharon online and moved to Las Vegas in 2000. He maintained his love of weddings and music by creating the concept for My Wedding Songs (WeddingMuseum.com in July 2003 and rebranded in January 2017). Matt started a new career as a digital marketing company in 2014 in order to learn what it takes to run a successful online business while working on MWS at night. You can read his monthly SEO tips on Mobile Beat.  An interview we conducted was also published in issue #206 of Mobile Beat Magazine.
Sharon is the rock of the company. She is the CEO and verifies we meet our company mission.
Our First Dance: Tanya Tucker – Two Sparrows In A Hurricane
In 2003, we started our wedding planning website as WeddingMuseum.com. Our focus has been to help brides and grooms plan their weddings. It all started with our love of music and dancing. So, our music playlists grew and grew to hundreds of playlists including by topic, musicians, era, genre and more. So, in 2017 we re-branded as My Wedding Songs.
We hope you enjoy our hard work and we are always here to chat.
We Topped 4 Million Annual Visitors!
My Wedding Songs Mission Statement
To have a website that helps couples select the perfect wedding songs for one of their most important days. To help DJs find new music and be music educated. We strive to build a sharing community while giving back to the community.
In 2016, we joined the Wedding Chamber of Commerce and are one of the charter members.

In October 2017, My Wedding Songs was awarded the Nevada Certified Emerging Small Business.
In November 2018, we became a member of AFWPI (Association for Wedding Professionals International)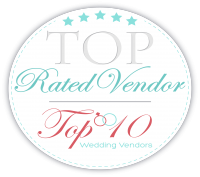 16th Best Wedding Blog in the World! Ranked 2018-2019, thank you Feedspot.
Meet Us Live – Upcoming Events
Wedding MBA
Exhibitor: October 14-16, 2019
Location: Las Vegas Convention Center
Booth 2211
The Special Event
Exhibitor: March 9-12, 2020
Location: Mandalay Bay Convention Center, Las Vegas
Booth 1512
Mobile Beat Las Vegas
March 16-19, 2020
Location: Tropicana Casino, Las Vegas
Midwest DJs Live
April 26-28, 2020
Location: Milwaukee, WI
Community Outreach and Charities
At My Wedding Songs we believe in giving back and contributing to society whenever possible. One of our greatest pleasures is giving to others. Here is a list of organizations we have given to in recent years.